We recommend you to reserve Beijing Landmark Hotel (another name: Beijing Landmark Tower,http://www.beijinglandmark.com/en/index.html).
Add: NO.8 North Dongsanhuan Road. Chaoyang District, Beijing, China.
Tel:(8610)4008625688, or the Beijing Great Wall Hotel (http://beijingsheratontgw.vip.lechengol.com), which is very close to the Landmark Hotel.
Or you could find other ones near former two hotels.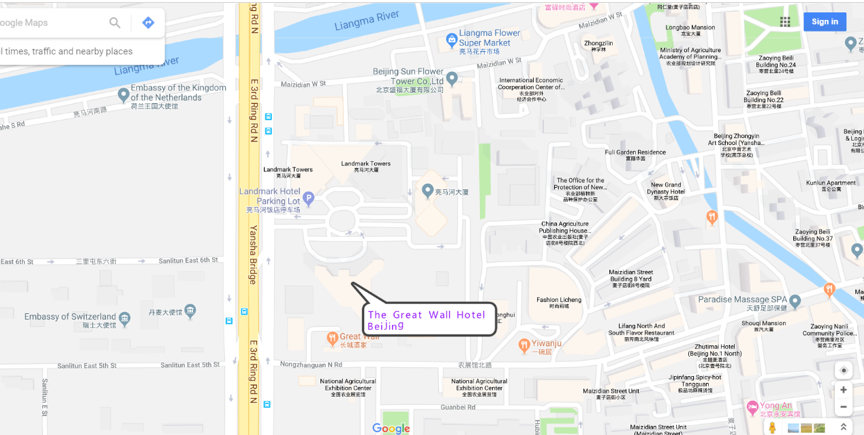 We recommend that you book the hotel ahead, in case of shortage of conference housing.